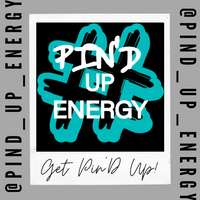 What is Pin'D Up Energy?
Pin'D Up Energy is a brand, specializing in #BlackExpressive Enamel Pins.  We bring a voice to the thoughts and energy that tends to be suppressed or unable to be explained.  Our original designs were created from the perspective of a black mother wanting her son, and the world, to know where she stands. 
Get Pin'D Up and let your expressions speak for themselves!
FINALLY!!! Black expression at it's finest. The "#notaHASHTAG" pins are simply brilliant. I appreciate your artistry thru creative expression. I empathize with your passion. I love that I can wear these symbols to raise awareness and display the joys of our culture. I wear my symbols to declare that My child(ren) will not be the next RIP hashtag, rather they will be the next HASHTAG Success story.

#proudblackmomma
#proudblacksupporterofblackbusinesses

Tiffanie J. - Plant City, FL
The quality & style of the collection is economically priced. They're also embossed with the business name on the back, purchase and see for yourself. True attention to detail but most definitely unique and stylish.

Lydia H. - Orlando, FL
Pin'D Up Energy is great way to show a sense of pride and joy, and to showcase our culture without speaking a single word. It's a way to express the joy of, not only being a black male or female, but being a parent as well. Glad I got #pindup!

Stephen J. - Bealsville, FL